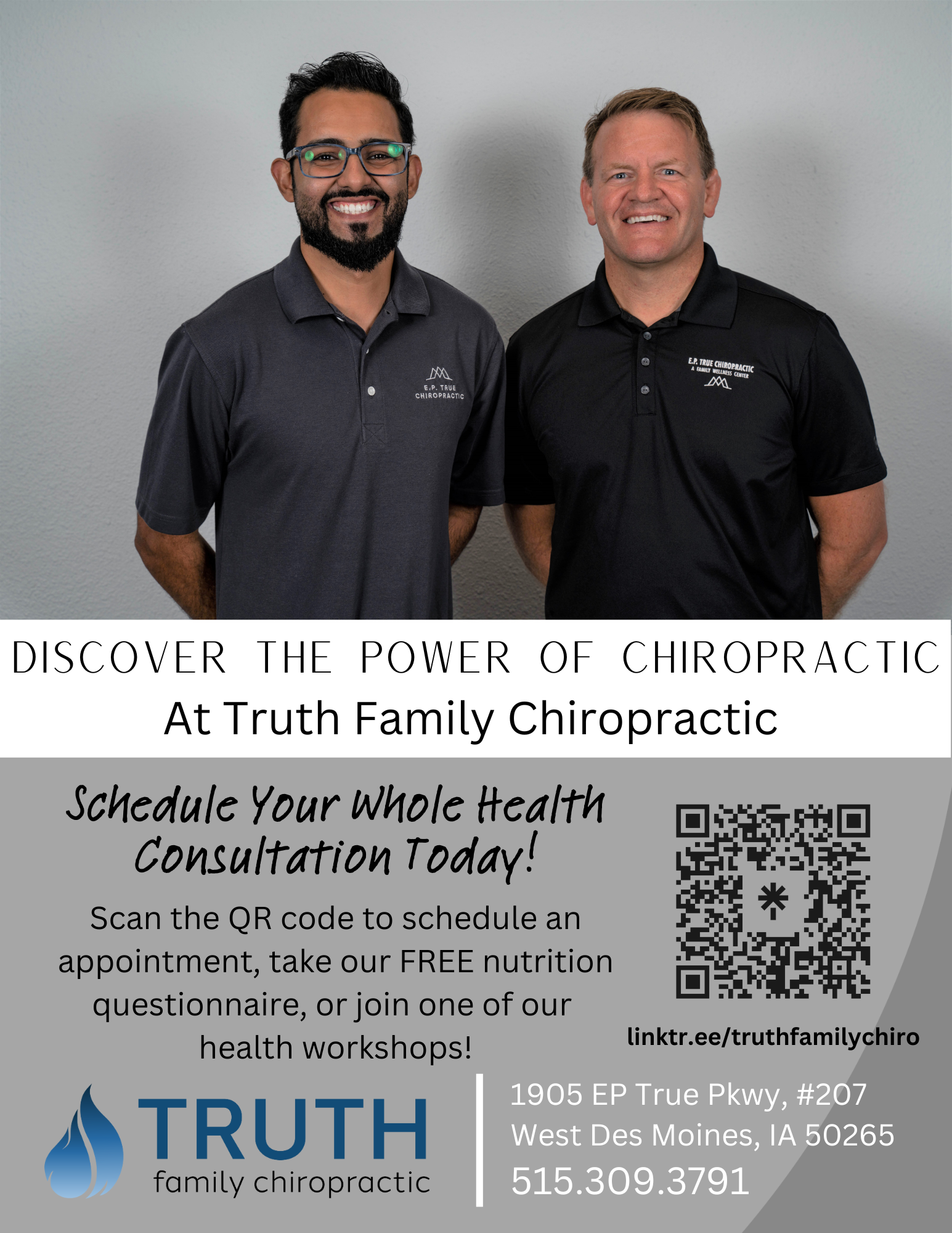 ***The Iowa Standard is an independent media voice. We rely on the financial support of our readers to exist. Please consider a one-time sign of support or becoming a monthly supporter at $5, $10/month - whatever you think we're worth! If you've ever used the phrase "Fake News" — now YOU can actually DO something about it! You can also support us on PayPal at
[email protected]
or Venmo at Iowa-Standard-2018 or through the mail at: PO Box 112 Sioux Center, IA 51250

The Plymouth County GOP hosted its annual fundraiser in Le Mars on Thursday night. The event featured a casual conversation between Sam Clovis and former Attorney General Matt Whitaker. Both Clovis and Whitaker served under President Donald J. Trump.
Clovis made his first in-person, public speaking engagement in four years he said. Clovis got sick in 2019 and had an abscess on his spine that required surgery. After the operation, he was left paraplegic from the chest down without any hope of walking again.
But one year later he started to get feeling back in his feet, then his legs and then his abdomen. Eventually, he took a first step, and in March of 2021, Clovis walked out of the hospital.
"I could get around with a walker, but I use the chair to gain more sympathy from everybody," he joked. "I've always been one that liked to soak that up."
Whitaker posed questions to Clovis, and added his own thoughts at time. Much of the conversation centered on foreign and economic policy, but an anti-establishment streak couldn't be disguised either.
During a conversation about federal funding, Clovis blamed Congress for how it does its budgeting. Omnibus bills and continuing resolutions are not a responsible way forward, he said.
"A $2 trillion deficit is a criminal act in my mind," Clovis said. "It is robbing not only of us, but our children and our grandchildren and our great-grandchildren of their right to the American Dream."
The country is spending too much money, but it is also printing too much money. Clovis compared America's printing of new money to what happens when someone makes a batch of Kool-Aid.
When the package of Kool-Aid is mixed with a quart of water, it's a pretty good batch of Kool-Aid. But when a package of Kool-Aid is mixed with five gallons of water, well, it isn't very good.
"That's essentially what happens when we print money," he said.
Clovis then discussed the importance of an energy-independent America.
"Think about gasoline prices $1 or $1.25 less than they are now," he said. "Think about how that ripples through the economy."
As for the spending, Clovis said short of a balanced budget amendment or a spending cap at a particular percentage of GDP, he doesn't see a way to discipline Congress.
"I think it may have to come from the people," he said. "I don't think anybody in Congress will stand up, ask for or get passed a constitutional amendment to discipline themselves. It's not in their interest. It is not in Congress' interest to have term limits. It is not in their interest to balance the budget. It's just not.
"So why do we keep electing these jackasses and keep sending them back to Washington? This is why we need to find good, strong conservatives, get out there, get behind them, get them nominated and then get them elected. I look at conservatives in the US Senate the same way I look at the Texas Rangers — it only takes one. It only takes one — one good senator could sit there and embarrass the rest of them into doing what's right. And I just don't think that we have that in Washington right now, we just don't."
Whitaker pivoted to term limits after that discussion, noting those are obviously not in the interest of current officeholders. But, he added, term limits "essentially capture what the founding fathers believed."
"It was inconvenient to serve back then," he said. "We just didn't have career politicians. The founding fathers set up a system where you would serve for a limited time and then go live under the laws you passed."
Clovis said term limits will also be very difficult. Ultimately the average voter just doesn't know much about the issue or care.
"Iowans are comfortable — that's why we elected Tom Harkin five times," he said. "But our own Chuck Grassley — how long has he been in Congress? Almost 50 years. That's a long time. These are the kinds of things that I don't know that we can fix, I don't know that there's a way to do that."
There's a battle over the path forward for the Republican Party. Clovis noted he read a piece before the event that talked about the conservative movement in America being fractured.
"I would venture to say that the conservative movement has never been unified in America," he said.
Everyone in the movement has an issue — whether it is guns, agriculture, construction — there are different "entities" and as conservatives, they're independent thinkers.
"We don't have a unifying set of principles to bring all of those conservatives together," Clovis said. "If the conservative movement were to unify in some way, it would scare the bejesus out of the establishment. I think it would send all the Democrats into psychiatry."
During the Q&A portion, a woman asked about the Republican National Committee and said she believed it is worthless.
Whitaker said he doesn't spend any time with the RNC and said it is "not relevant to my life."
He credited Iowa's national committeeman and national committeewoman for keeping Iowa first in the nation, but said at the national level, the RNC is "just not relevant."
Clovis said philosophically establishment Republicans see conservatives as an "existential threat." He said he has worked with Republicans in the state legislature as well as members of Congress from Iowa who are "uncomfortable" with the conservative views Iowans hold.
"We're looked down upon because we hold to those traditional values," Clovis said. "We have people in our own party that look down on us because of those things. And that, to me, is a sad state of affairs. How we fix that, I don't know yet."
US HAS NO BUSINESS IN UKRAINE
Foreign policy dominated the first half of the conversation. Whitaker asked Clovis for his thoughts on what's happening in Ukraine.
"We have no business being in Ukraine," he said. "I'm just going to say that right now. We could deal with the Russians very clearly."
He called for America to go to Ukraine, plant its flag in the middle of it and call on both countries to come to the table, sort it out and not let anyone leave until it's done.
"Stop fighting, stop the turmoil, stop the incredible drain on our treasury," Clovis said. "I'm worried that we're going to be end up putting American blood over there and I think that would be a crime of the highest order."
Whitaker said he is concerned about the Russia-China alliance. He expressed concern with the neocons and the new "militaristic Left" that haven't learned past lessons about a "meat-grinder, land war in Europe."
America is at a disadvantage because it must use external lines of communication, Clovis said, when it comes to its strategy on the conflict. China and Russia, however, can operate on internal lines of communication.
In addition to being closer geographically, they are autocratic governments where if the person in charge says go, that's what they do.
"We have checks and balances," Clovis said.
America has a President and a Congress that Clovis said is "asleep at the switch" and is not policing activities or showing wisdom or thinking things through right now.
"What happens is it takes our eye off the ball," Clovis said. "Right now we're worried about Ukraine, we hear about Ukraine. Are we hearing about the border? No. Are we hearing about China? No. Are we hearing about military readiness? No. Are we hearing about our economy? No. Are we hearing about energy independence? No. Those are all things that we as Republicans need to be talking about and yet we're not. I worry that the conservative branch of the Republican Party is considered an existential threat to the establishment."
Border issues must be dealt with immediately, both agreed. Between the drug trade and human trafficking, Clovis said military forces should be placed on the southern border. And Whitaker said they should be used to do exercises across the southern border to target the cartels.
Clovis said the cartels are formed enough that America could declare war on them, go across the border, chase them down and send them to hell.
"We ought to tell the President of Mexico (he has) 30 days to fix this," Clovis said. "We know he can't, but he's got 30 days to fix it and if he can't we're going to help."
Clovis praised Trump for fighting back in the trade war. He said America was in a trade war for 40 years but it took Donald Trump to decide to fight back.
"We were getting thumped for 40 years," he said.
As for neocons, Clovis said that is a difficult task because they have incredible sway in D.C.
"I also think they're incredibly wrong," he said.
Both Whitaker and Clovis said America must rebuild its military readiness. In the past, other countries would not mess with America because they knew that "out of the dark, out of the blue, with no warning, like a thief in the night, (America) would come and put them in hell," according to Clovis. But that idea of peace through strength isn't relevant today due to the military's lack of readiness.
AVOID THE ELITES
Both men discussed "The Swamp" as well. Whitaker stressed the importance of staffing the next administration with people who aren't DC-based lawyers.
"Donald Trump made the same mistake, and it's tough when you have to find 5,000, 6,000, 7,000, 8,000 people to politically appoint," Whitaker said. "You end up with people that are politically connected."
Instead, outsiders must be hired, Whitaker said. Many of them despised Trump, but they were eager to accept an appointment from him.
Clovis noted that Trump's campaign had about 12 people on staff pre-convention in 2016.
"Hillary Clinton had 700," he said. "We did not. We were not deep."
Trump had to make political appointments and filled many spots with people Whitaker described, Clovis admitted.
"Those people hated Donald Trump," Clovis said.
Both expressed optimism that should Trump win a second term in 2024, he has a much deeper understanding of The Swamp and will not make the same mistakes twice.