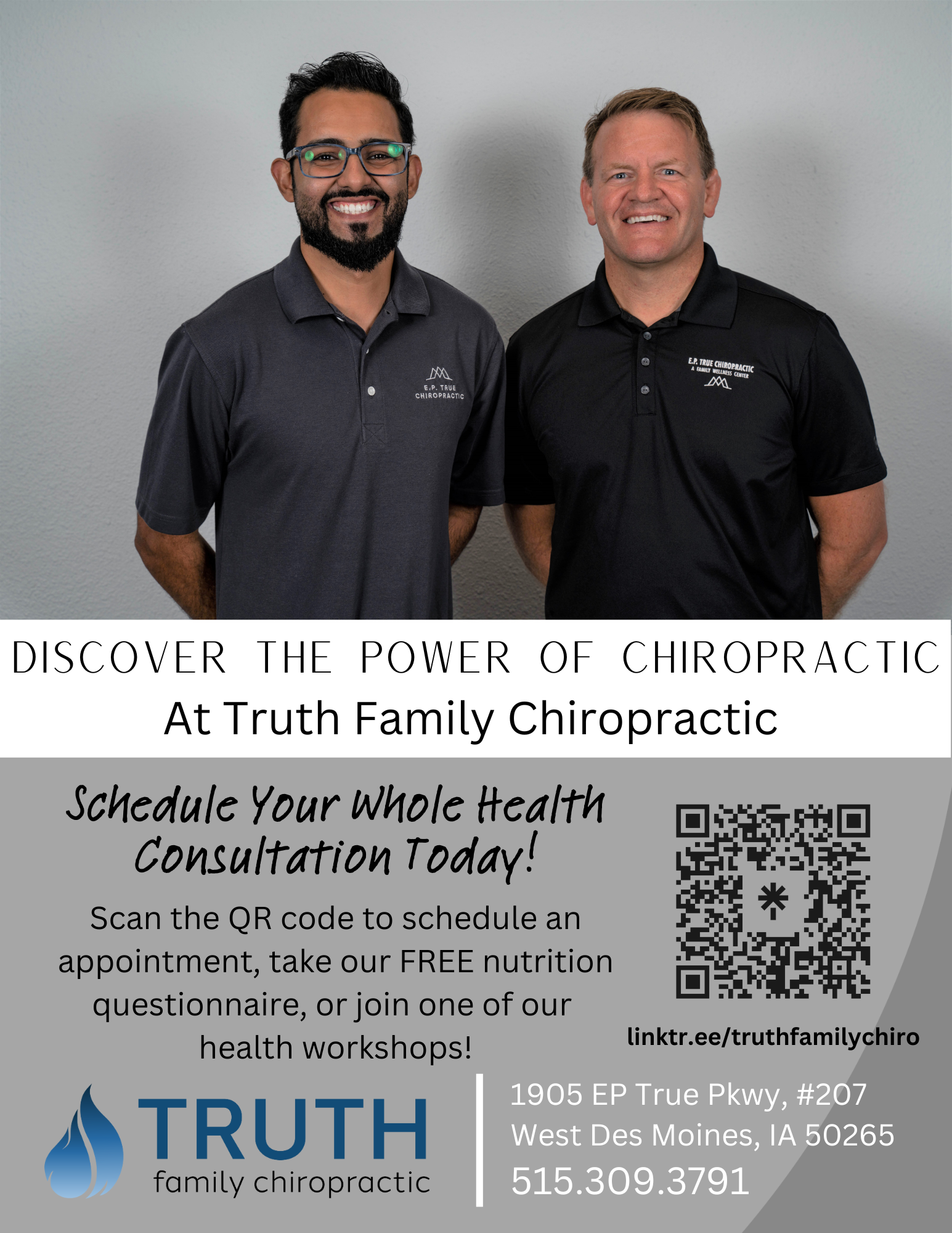 ***The Iowa Standard is an independent media voice. We rely on the financial support of our readers to exist. Please consider a one-time sign of support or becoming a monthly supporter at $5, $10/month - whatever you think we're worth! If you've ever used the phrase "Fake News" — now YOU can actually DO something about it! You can also support us on PayPal at
[email protected]
or Venmo at Iowa-Standard-2018 or through the mail at: PO Box 112 Sioux Center, IA 51250

House Joint Resolution 11 didn't clear the mark-up process on Thursday during a U.S. House Judiciary Committee hearing. The resolution proposes a constitutional amendment limiting House members to three terms (six years) and Senators to two terms (12 years).
Terms that begin before the amendment is ratified would not count toward the term limits.
Republicans Darrell Issa (California), Tom McClintock (California), Scott Fitzgerald (Wisconsin) and Harriet Hageman (Wyoming) joined every Democrat on the committee that voted in opposition.
Republican Congressman Barry Moore noted that 82 percent of Americans support congressional term limits — including 76 percent of Democrats, 89 percent of Republicans and 83 percent of Independents. The turnover rate for House incumbents is typically less than 10 percent and once in D.C., incumbents become "permanent fixtures" who are "less responsive to the needs of their constituents."
Term limits, he said, would restore competitiveness in the election process as each House member receives $1 million per year for free mail, staff salaries, and office and travel expenses. They also receive $174,000 a year in salary while campaigning.
Typically challengers often have to resign while they run for Congress.
Moore added term limits would break the alignment between members of Congress and special interest groups.
"Americans deserve members of Congress who will work for them, who are not bought and paid for by special interest or political parties," he said. "This proposed constitutional amendment would put an end to seeing career politicians in Congress and return this body to its representative intention of a citizen legislature."
Democrat Congressman Jerry Nadler pointed out term limits already exist in elections.
"I have long opposed artificial term limits," he said. "Such term limits are fundamentally undemocratic."
He said he understands the "superficial" appeal of term limits, but noted it is ultimately up to voters to decide who represents them and for how long.
Nadler cautioned term limits would lead to an "inexperienced, revolving door" to Congress that would be more susceptible to "short-term thinking at the expense of long-term policy solutions."
"A lack of institutional knowledge and expertise resulting from inexperienced legislators would leave Congress dependent on and at the mercy of outside forces, including corporate lobbyists, and the other two branches of government," Nadler said.
Nadler noted two Republicans who spoke against congressional term limits in last week's hearing. He said he agreed with the dangers of term limits to democracy and to the republic.
"Given the bipartisan opposition to this resolution, given the wildly low chance this amendment will find the support it needs for enactment, one might ask why we are moving it at all," Nadler said.
Term limits, he said, are antithetical to the long-standing belief in democratic republican government by taking the decision-making power away from voters.
"Imposing congressional term limits would be a grave disservice to the American people," said Nadler, who is serving his 17th term in Congress (first elected to Congress in 1992).
Republican Congresswoman Harriet Hageman, who replaced Liz Cheney in the last cycle, spoke against HJR 11. Hageman said she is "entirely opposed" to the resolution.
"I understand the frustrations not only of members of Congress but of our constituents," she said. "We are all tired of career politicians making promises every two years, then failing to deliver and blaming someone else or something else for that failure. This policy, however, is misguided, misidentifies the source of the problem and provides the wrong remedy."
Hageman blamed the "unelected, unmovable and unaccountable" federal bureaucracy that has grown in size and power over the last several decades.
"They have never received a single vote, yet wield massive amounts of power," she said.
Hageman said limiting a House member to six, eight, 10 or 12 years risks creating a body unprepared to legislate or hold administrative officials accountable.
"Such an approach would actually make our elected representatives less accountable, not more," she said. "Is Washington D.C. broken? Absolutely. The odds are stacked against the American people in a government that has grown too big and too powerful to control and instead now controls us. But undermining and weakening the only branch of government that is directly elected by the American people is the wrong approach."
Hageman instead called for term limits for bureaucrats, something she is working on legislatively.
Democrat Congressman Glenn Ivey said many advocates for term limits have already served longer than the number of terms they are advocating to set.
"I disagree with the concept of term limits," he said. "But I will say this, to my colleagues who vote to support this legislation, if you've served three terms or more, uh, I think you've got some explaining to do."
Ivey said one obvious way term limits could be implemented is for people to leave after serving three years.
"If you want to do it, feel free," he said. "But let's not impose a statute, or a constitutional effort here, that requires people to step down even though their voters think they should stay, even though they want to stay and even though they're doing a good job."
Republican Congressman Matt Gaetz spoke in support of the resolution. Gaetz said the resolution was being debated by a group of conservatives asked Speaker Kevin McCarthy for a vote on term limits and he agreed.
Term limits, Gaetz said, are wildly popular in every zip code in America except for 202 — Washington D.C.
"You go to almost any place in the country, throw a rock on Main Street, chances are 8-in-10 it's going to hit somebody who is in favor of term limits," he said. "But politicians aren't."
A term limits environment brings more fresh ideas, Gaetz said. D.C. instead reverts to a muscle memory on how to do things that is failed and often corrupt.
"People who are not beholden to the Washington way of thinking will naturally have a more dynamic manner in which to come up with fresh ideas," he said.
In addition, term limits would create a stronger connection to the district. People will not move to Washington, make their lives in Washington — they'll just understand Washington is temporary.
Gaetz compared term limits to a shot clock like in basketball. He said it would force people to compromise more and take a half loaf so they ensure they accomplish things.
"There is a reason most of our states have term limits," Gaetz said. "It's because most of the people want it."
States with term limits typically have a higher frequency of balanced budgets, don't have as much corruption and aren't as latched to special interests.
"In a term limits environment, the special interests and lobbyists can't really buy a lawmaker, they can only rent them for six years," Gaetz said. "And then they have to re-engage that process and it kind of makes it tougher on the corrupt lobbyists and special interests. But in our system, they buy the cow and spend the rest of their time getting the milk for free. And that might be the reason we're seeing such opposition to term limits now."
Ivey asked Gaetz how many terms he has served and suggested Gaetz should lead by example and leave Congress.
Gaetz said everyone should have the same standard and Ivey couldn't advocate for people to live by different rules for different districts.
Democrat Rep. Steve Cohen said term limits would not allow for voters to make educated decisions in elections based on experience and voting records because those with the most experience and longest voting records wouldn't be able to seek the same office.
"This may be wildly popular, some people say, well, people that get 70 percent of the vote, or people that get 86 percent of the vote are wildly popular," Cohen said. "The public in my district is not clamoring for term limits."
He added people in his district have approached him and told him to never retire.
"They support me because I'm responsive, I know the issues, I stand up for my district and I'm not beholden to lobbyists," he said. "To suggest that everybody in this Congress is beholden to lobbyists and they're rented and their bought is wrong."
Cohen said 90 percent of the members of Congress are scrupulously honest, hardworking and care about their jobs.
"To suggest that they're rented or they're bought is a wrong statement to make and it besmirches this entire body," he said. "But then people who want to shut down the government and who didn't want the election to be carried out, the electoral college, and tried to work with the previous President to get around democracy and try to trample on it and try to take over the Senate and hang Mike Pence, are the kind of people that would easily come out and say they're for term limits because it sounds good and they're just trying to get the people on their side when they're not on the people's side."
Republican Congressman Troy Nehls offered an amendment that would allow for six terms rather than three terms.
Congressman Thomas Massie supported the amendment, noting he is in his sixth term and believes he is just now figuring out how the Rules Committee works.
That amendment failed.
Republican Congressman Mike Johnson said he doesn't know what the right number of terms is, but believes the principle is right.
"We all know that we're living in unprecedented times," he said. "As a constitutional law attorney, I think a lot about what the Founders intended. One thing we all should agree on, what they certainly intended, was that this body, which we've become the greatest legislative body arguably in the history of the world, that it would be composed of citizen legislators, not professional politicians, career politicians. In their era, in their mind, you would have people from broad, different walks of life, different skill sets, sets of experiences, life experiences, they would bring different levels of acumen to the table but they would all have things to contribute. And they would come to Washington and serve for a period of years and then they would go back to their real life. That has become an idea of the past and I think it's hurt the institution."
Congress has record-low approval levels, Johnson said, as do all of the institutions of government.
"These are desperate times and desperate times call for desperate measures," Johnson said. "If we're going to restore the people's trust in the institution of Congress and the government itself, maybe the time has come for term limits. I certainly think it has."
Johnson also pointed out that term limits were included in the country's first governing document — the Articles of Confederation — but do not appear in the Constitution because the drafters saw term limits as too much detail.
"(Term limits) prevents people in power from becoming too powerful," Johnson said. "That's the beauty of our republic."