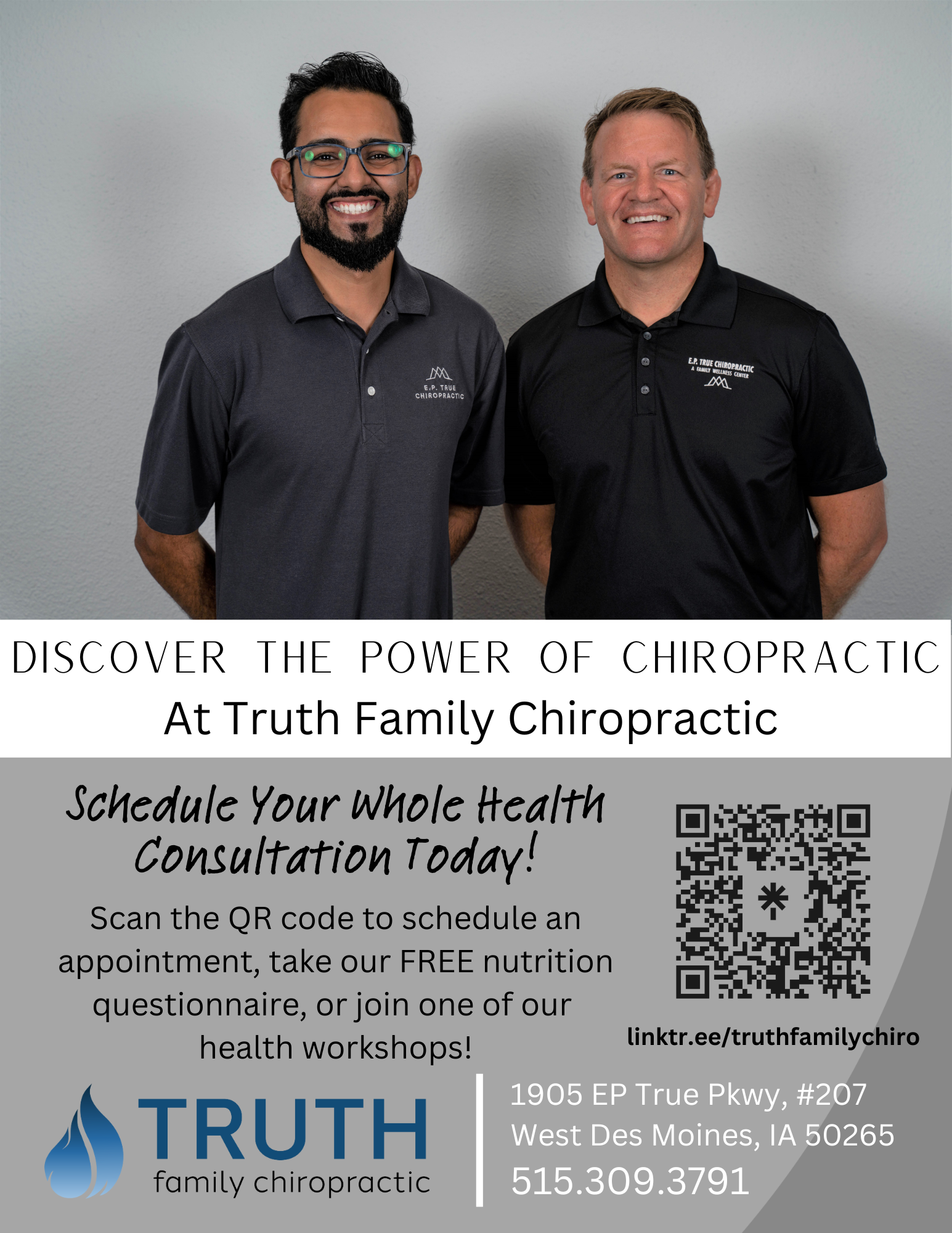 ***The Iowa Standard is an independent media voice. We rely on the financial support of our readers to exist. Please consider a one-time sign of support or becoming a monthly supporter at $5, $10/month - whatever you think we're worth! If you've ever used the phrase "Fake News" — now YOU can actually DO something about it! You can also support us on PayPal at
[email protected]
or Venmo at Iowa-Standard-2018 or through the mail at: PO Box 112 Sioux Center, IA 51250

An Iowa Senate subcommittee passed Senate Joint Resolution 2, a proposed constitutional amendment that states there is no fundamental right to an abortion or taxpayer funding of abortion in the Iowa Constitution.
The Senate passed the amendment last year as well, but the House did not.
Opponents of the bill claimed it would remove a woman's bodily autonomy.
Leah Vanden Bosch, a Planned Parenthood Patient Advocate, begged for the "offensive legislation" to be stopped.
Vanden Bosch said she is "required" to detail her "private medical history" in order to defend her right to an abortion.
"You will never understand how inappropriate this feels while speaking with my state senators," Vanden Bosch said. "I don't want a medical pass for my abortion, I want folks to understand how personal and significant of a decision abortion is."
She was 28 years old when she found out she was pregnant. Vanden Bosch said she was recently single, had just started a new job and in a good place with her recovery.
"I could not have been more horrified at the thought of continuing with a pregnancy," she said.
Chuck Hurley with The FAMiLY Leader spoke in support of the amendment. He reiterated that most Iowans instinctively know that the "little child in her mother's womb – she's a baby."
"But now a small handful of unelected judges have pushed on Iowa a precedent that could make killing that baby legal all the way up to the day of birth," Hurley said. "And what's more, make we Iowans pay for it. I don't remember voting for that."
Hurley said he believes Iowans would vote to protect women and children from the "horrors" of late-term abortion if given the chance.
During debate in the Iowa House, Democrat lawmakers said that late-term abortion is "not real." That it isn't a thing.
"Well, according to the pro-abortion Guttmacher Institute, there are over 12,000 babies aborted per year in the U.S. between the ages of 21 weeks and 40-plus weeks gestation," Hurley said. "Twelve thousand. A year. So I just wonder if over 12,000 school children were gunned down per year, if anyone would have the moxie to say, quote, 'that's not real.' That's very real and it's a terrible tragedy."
Frieda Bequeaith testified against the amendment, noting she needed an abortion at 15 years old after being raped.
"I'm a better and stronger person today because of my abortion," she said. "You have decided to prioritize restricting abortion access this legislative session. Shame on all of you for failing the people of Iowa during the COVID-19 pandemic."
Bequeaith said people have had abortions "as long as they've been getting pregnant" and women will continue to find ways to have an abortion.
"These three old sick gross white men hold the power right now to make decisions about your body and your healthcare," she said. "That's not right. Now's the time for direct action."
Ashley Stackis testified in support of the Life Amendment on Monday. She said she was an unplanned pregnancy to her young, unwed pregnancies.
"One out of every three babies were aborted the year I was luckily born," Stackis said. "I'd tell you about my friend who took a medication abortion and had to pick up pieces of her baby off of her bathroom floor, who will forever deal with the trauma that caused."
She also mentioned the "countless women" she has met who will forever regret the life or lives they took through abortion.
"But today, the amendment before us isn't about being pro-life," she said. "This amendment is needed because of judicial overreach."
The Iowa Supreme Court, she said, opened the door to late-term abortion.
"I guarantee the majority of Iowans do not want to pay for a child to be born up to their neck, only for his or her neck to be snipped by scissors to allow a suction tube to be inserted to suck out the brain for the skull to collapse so that they're able to deliver a dead baby," she said.
But that is exactly what the Iowa Supreme Court opened the door for, she said.
"This is about the rule of law," she said. "Not the rule of a select few unelected judges."
Luana Stoltenberg testified in support. Stoltenberg said as a teen she had three abortions and thought they were safe because they were legal.
After getting married, she wanted to have children but was unable to due to those abortions.
"We are maiming and destroying women's lives," she said. "No one should have a constitutional right to kill another human being. So by passing this, you'll take that decision out of the hands of unelected judges and put it back into the hands of we the people and in the legislators that we the people elected to protect us and to defend us. That's what government is for – to protect and to defend."
Jean Swenson spoke against the bill, saying that she lived in a world where abortion was illegal before the Roe decision.
"I never ever want anyone to have to go through that again," she said. "There have been abortions since the beginning of time and no amount of legislation will stop abortion."
Instead, she said, it will stop safe and legal abortion and women will die because of it.
"I don't think people will realize what will happen if we go back," she said. "Women will die."
Jim Lamb with Lutheran Family Services said that, even though his deeply held religious beliefs inform him life begins at the moment of fertilization, his testimony at the subcommittee is based on the settled science read in every textbook used in any medical school in the country – life begins at fertilization.
"There's a new human life there," he said. "That is settled embryological science. It's an autonomous life. It's a self-directed entity from that moment on."
The baby, not the mother, Lamb said produces the placenta and the umbilical cord.
"The baby is autonomous and has his or her own body, it is not the woman's body or a part of the woman's body," he said. "It's a new and unique human life to be celebrated. So, you add that to this whole idea that the primary purpose of government is to protect human life and the purpose of the Constitution is to set a structure to guide that protection of life.
"Therefore, to say that our constitution actually guarantees the right to end human life, the lives of little boys and little girls, just runs contrary to the very purpose of the document itself, let alone runs contrary to natural law and Nature's God."
Jaylen Cavil of Des Moines Black Lives Matter wasted little time making an impression.
"I'll start my comments first by publicly apologizing on behalf of every man who spoke on this call in support of this bill who will never be pregnant in their life," he said.
Cavil later suggested Iowa should ban Republicans from the state.
Pastor Michael Demastus spoke in support of the bill from a justice angle. Demastus said justice is defined by not doing wrong, by helping those who have been wronged and by righting what is actually wrong.
"What has happened with this amendment being put forth is, I think, we're trying to right what's wrong," he said. "For these justices to say that there is a fundamental right to take the lives of innocent women and men through abortion is utterly insane."
Demastus said Proverbs 24:11 drives him.
Rescue those being led away to slaughter.
He would like to continue to be able to exercise his right to work for justice. And in order to do that, the amendment needs to pass, Demastus added.
Rita Carter with the United Methodist Church spoke against the amendment. She said the United Methodist Church sees life – including unborn life – as sacred.
But it also supports the legal option of abortion under proper medical procedures by certified medical providers.
While the United Methodist Church doesn't support abortion as a contraceptive, or as a means of gender selection or eugenics, Hart said young women "disproportionately face situations in which they feel they have no choice due to financial, educational, relational or other circumstances beyond their control."
"Our daughter, as a personal note, had an unplanned pregnancy when she was single and uh, due to uh financial and family support from us, decided to go ahead with her pregnancy," Carter said. "But I am glad that she had the option of thinking of other options too."
Democrat State Sen. Tony Bisignano refused to sign off in support. He said the longer the battle on abortion exists, the further we get into the extreme.
Bisignano pointed to a section in the bill talking about the protection of life.
"I love that," he said. "It should apply in all aspects. And frankly, it doesn't. What we should add under protection of life is a guarantee to mothers of housing, healthcare and food."
He took issue with the claim that the judges who invented a fundamental right to abortion as activist judges because, as he said, activist judges are just judges who rule opposite of what one wants.
"We win some, we lose some in the court system," he said. "Frankly what we should never do is attack another branch of government because of their opinion or decision."
Bisignano acknowledged that it is a "disturbing" policy because for the first time the Iowa Constitution will actually include the word "abortion."
For the record, Bisignano criticized the individuals who talked about old white men serving on the subcommittee. He said calling him a fat, old, white guy is not a good approach.
Republican State Sen. Dennis Guth said rights do not come from the Constitution.
"The Constitution does not give us any rights," he said. "All those rights are given to us by God. The Constitution is designed to protect those rights."
Republican State Sen. Jason Schultz, who chaired the subcommittee, said he is approving the measure with the possibility of an amendment in committee.
"There's nothing in this resolution that's going to do anything to restrict an abortion," he said. "I believe in prior debates on this very issue we ended up having history lessons where legislators who helped write the Constitution, one of their very first courses of action was to file a pro-life bill. I can't hardly imagine that they were playing both sides of that issue."